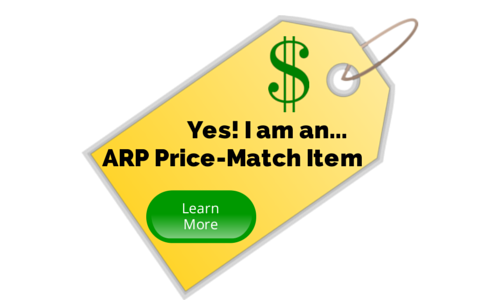 Our ARP Price Match Program ensures you'll always get the quality you love, and at the best price too! 
Our family business is proud of our value and our prices, but if you should find a published price better than ours, send it to us and we will get to work!  The ARP Price Match program is successful over 98% of the time, and we will not only meet the competiting price offer, we'll work hard to beat it with a savings bonus of up to 10%, as a special thank you for using the ARP Price Match Program! 
Here's the details you need to know:
*We accept competitor's formal quotes, published web pages and email quotes.
*Quote must be for identical item in style, size, quantity & color.
*Amount of savings bonus will range from 1% to 10%, depending on item.
*We approve over 98% of all price match requests.