Information: Free Standard Shipping Promotion
Updated: Effective January 2022: Oversized items (such as Octagon Picnic Tables, Recycling Clusters, Waste Receptacles and Large Message Boards) are no longer included on this promotion due to the continued rising costs of transportation.
Updated: Effective December 2016: New minimum requirement for this promotion is 4 units
We're very excited to announce a site-wide FREE shipping offer on all LTL (less than truckload*) furniture orders of 4 or more units!  Order 4 or 40, and the freight is ON US! Freight costs can add up quickly for your organization and our free shipping promotion can be a really BIG cost savings for your budget!
Here's the details:
Furniture items only, sorry lumber or sheet orders do not apply

This promotion is for LTL (less than truckload) orders only. Full truck furniture orders will receive best freight discount available.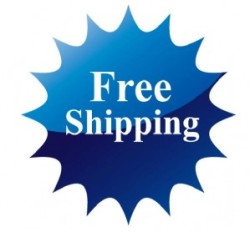 Free shipping =  free standard commercial freight to US 48 states only.

This offer cannot be combined with any other offers or discounts.

Customer is responsible for payment of any add-on charges (accessorial charges) charged by the trucking company such as:    
               *Residential, school, church, military base deliveries
               *Any delivery to a business without a commercial loading dock
*Call Before notifications or inside delivery
               *Liftgate delivery
This offer may end without notice; so order today!

Orders outside of the Continental US will receive a discount equivalent to the ground freight portion within the Continental US.