Rockers: High Tide

Our Basset Hound Mascots are sniffing everything you need to know about this item:
---
You'll appreciate the craftsmanship with this comfortable rocker. USA made, the High Tide Rocker features profiled edges for comfort & minimally exposed stainless steel hardware.
Want to two-tone your High Tide Rocker? No problem! Choose from 20 standard colors or 6 premium wood-grain colors for an upcharge. Add an optional 1.5″ thick foam insert seat cushion with Category B Sunbrella fabric if desired.
This rocker is made with recycled plastic, which combines durability with an upscale design that's ideal for commercial site amenities and outdoor residential patio spaces alike.   
The High Tide Rocker comes with a 20 year residential or 5 year commercial warranty.
Order yours today and end your maintenance worries.
To order: click on the item at the bottom of this page or call us at 865.738.3439. 
Want to see what else we have? View all Rockers here.
---
Pricing:

High Tide Rocker:
1-3 Rockers, standard colors: $569 each plus shipping

4+ Rockers,standard colors: $569 each with free standard shipping promotion*
*You can combine side tables & rockers to meet the 4 unit minimum.
Woodgrain color upcharge: 12%.
To order, click on the item at the bottom of this page or call us at 865.738.3439.
---
High Tide Rocker:
Item Number: F6474
Dimensions: 44″ W x 31.75″ D x 44″ H
Weight:  35 lbs
Upcharge 12% for woodgrain colors
Optional Extra-Long Custom Plaque available: $70
Optional 1.5″ thick seat cushion available, Sunbrella Categ. B Fabric
This item is hand-crafted & USA Made
Amazing color selections: 26 total color options.
Order & Shipping Information
Return Policy
20 Year Residential, 5 Year Commercial Warranty
These items are part of the Classic Collection
Buy 4 or more and get FREE STANDARD SHIPPING.  Click here for eligibility details!
To order, click on the item at the bottom of this page or call us at 865.738.3439.
---
We accept online or phone-in credit/debit card payments; checks or ACH payments. We also accept Purchase Orders from our Government and School clients.
American Recycled Plastic has now partnered with Hearth to bring you additional monthly payment options for your outdoor living project. Complete this quick financing request to see what loan options you pre-qualify for.

Seeing your options won't affect your credit score!


For FICO scores 680+ there's a 0% APR credit card program offer; -OR-
For FICO scores 550+ there's multiple APR and Payment Term options*
Check out the Hearth Flyer for more information
*NOT available in VT, MD, ND or NV.
*GA Residents have a loan minimum of $3,001
*OH Residents have a loan minimum of $5,001
---
Website Quote Request
Would you like us to email you a no-obligation quote? Fill out the information below and we'll be happy to prepare your quote for you.

THIS ITEM IS USA MADE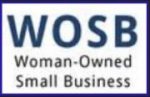 WOMAN OWNED BUSINESS