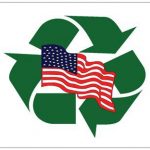 Donor bench and memorial bench programs are the ultimate win-win! Your community or organization can get benches without using budget dollars by enlisting your local members. Members can purchase a bench in a loved one's memory, to remember a pet, or even promote their own local business.
Learn all you need to know about our Donor Bench Program by clicking here! 




Join our list of satisfied Donor Program clients today. We offer the most customer-focused program in the industry and have years of experience working with organizations, its members, and the general public.
Contact us today to see how we can begin a program for YOU!
865.738.3439
amy@itsrecycled.com