Working with The Y, (the YMCA), has taught us what a valuable asset they are to our communities.  American Recycled Plastic has had the opportunity to serve The Y in seven states and hope to carry that count further as we meet more who seek to update their site amenities and site benches.  American Recycled Plastic has a custom Y bench that will give a professional and friendly, welcoming appeal to your center.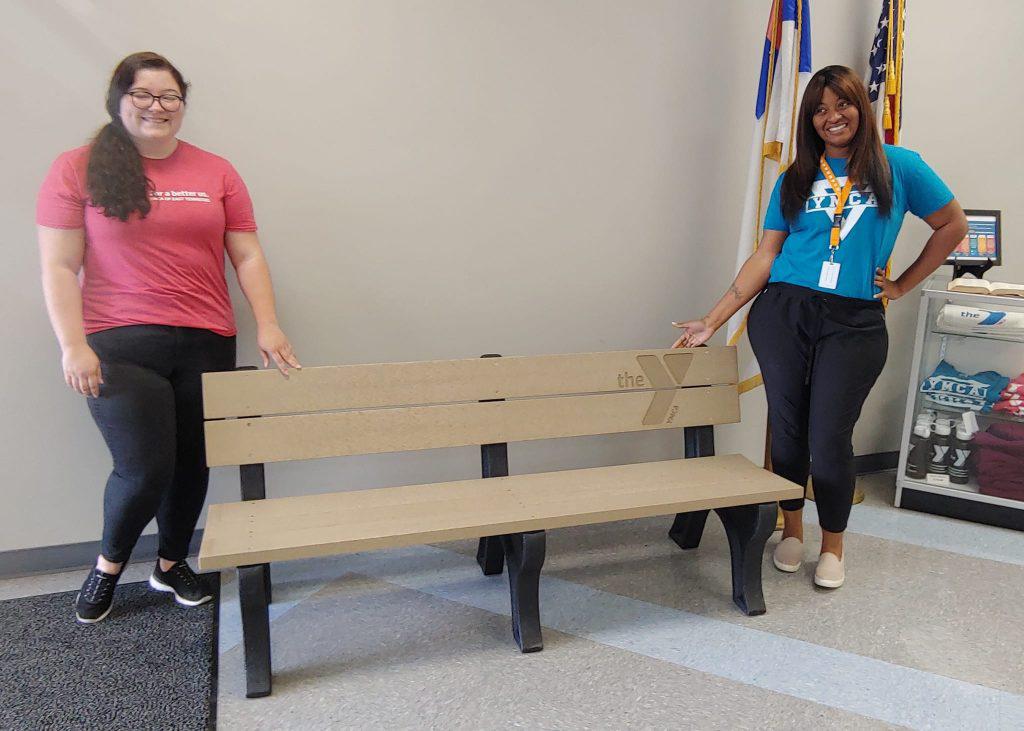 We most recently delivered new YMCA Custom Benches to the YMCA of East Knoxville.
* YMCA of East Tennessee *
Multiple Locations/Establishments
https://ymcaknoxville.org/

American Recycled Plastic has long been a fan and supporter of the YMCA. We have provided these institutions with custom YMCA-engraved benches. They are available in 7 different colors, perfect for wet environments like indoor and outdoor pools and any type of sports fields or courts (as they are 100% waterproof) and have a 25 year warranty! Customizable with any logo as well. The YMCAs we have delivered to have been satisfied with our products and we look forward to continuing to serve them!
American Recycled Plastic wants to thank the YMCA for their work in the community. Our communities are stronger because of the YMCA.  The Y concentrates on youth development, healthy living, and social responsibility through their relationships and events with kids, adults, teens, seniors and families.  The Y works to connect, teach, protect, heal, nourish and encourage.  As supporters of their work, American Recycled Plastic is thrilled to be able to provide beautiful and durable offerings for the facilities.
At The Y, everyone, regardless of age, income, and background has the opportunity to not only learn and grow but to thrive.  At the Knoxville facilities, through their programs such as Reach and Rise Mentoring, Military Outreach Initiative, Community Schools, Togetherhood and the Leader's Club, The Y is Making a Difference by Creating Better Communities.
We are grateful for the opportunity to work with such a fine organization.