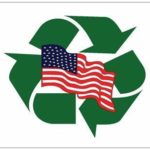 American Recycled Plastic is located just south of Knoxville, TN. If that's not convenient to you, we ship nationwide! For some products, we can also ship internationally. American Recycled Plastic, Inc. works with companies all over the US and have serviced International Clients.  Talk with us about how we can bring our excellent products and service to your home or commercial business.
Find durable products when you shop American Recycled Plastic, Inc.
Find:
Recycled Plastic Benches
Recycled Plastic Picnic Tables
Recycled Plastic Patio Furniture
Recycled Plastic Custom Routed Signs
Along with Site Amenities, Lumber, Plastic Sheeting, Birdhouses, and More!




Why Choose Us?
We are a family business
54 years combined experience
We care about our customers
Great variety of products & colors
Referral Rewards Program
Price Match Program
Dog friendly business
Call  865.738.3439 or email us at amy@itsrecycled.com and we'll be happy to help.