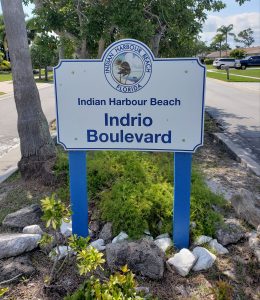 Choose reycled plastic for your custom routed sign projects. When looking for custom routed signs that are no-maintenance, recycled plastic is an excellent choice.  You can expect reycled plastic to be long lasting and durable.  Our custom routed signs are standard or reverse routed on a tri-laminate for a unique two-tone look. Custom Routed Signs are available in 1/4″, 1/2″ or 3/4″.
Standard fonts available. Choose from a variety of shapes.  Our signage is popular for Cities and Parks, Corporations and Non Profits, Government and Military and all types of All Purpose Signs.
Recycled plastic will require minimal maintenance from time to time – depending on your local environment and amount of use. We've found that a non-abrasive cleaner works great for surface spills and a low-PSI pressure washer will remove dirt from overhead trees. There are also cleaners on the market specifically for plastic lumber products.
We are a family owned business with over 51 years of experience in the industry. American Recycled Plastic, Inc. offers exceptional and personal service. Our customers often become lifetime clients. Talk with us about your project needs. American Recycled Plastic, Inc. may offer solutions you would not have considered for your Resort, Vacation Cabin, Inn, Municiple Park, RV Resort, Golf Course, Lake Home………the list is endless.
We help commercial, government & residential customers get the most value for their outdoor furniture needs, so they spend more time enjoying their recycled plastic furniture than they do maintaining it!
We welcome your questions and contact in refernence to Custom Routed Signage with recycled plastic.
Contact Mike: mjh@itsrecycled.com or call: 865.738.3439. Contact Mike today about your signage needs.